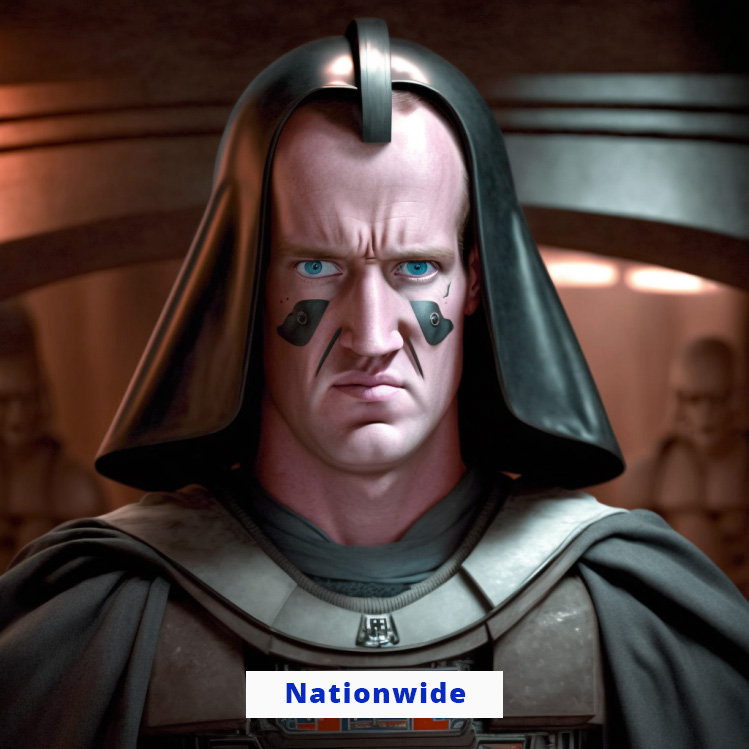 Are you considering handling an accident claim without the help of attorney? If the accident was minor and there were no injuries involved, in most cases that is just fine. However, when injuries are involved, that's when you may need the help of an accident attorney to make sure you get a fair settlement amount from the insurance company. This is how most people get screwed over by insurance companies. Make no mistake about it – these companies are 100% about maximizing profit for them and their shareholders and will stop at nothing to save a buck, and that includes trying to convince you to settle your claim without the help of an attorney.
Don't get taken advantage of by the insurance company when trying to settle a claim!
While you should always report an accident to your insurance company, here are some tips for dealing with the insurance company after an accident that involves an injury and what not to do:
Don't admit fault or blame for the accident to the insurance adjuster
If you expect to receive compensation, you will need to prove that the other party was at fault (at least partially in most states) in order to have a chance at receiving compensation. This can be used against you in court or in negotiations. We are not saying to lie. That is illegal of course, but get advice from an accident attorney on what to say and how to say it.
Don't sign any documents or agreements without reading and understanding them first
Make sure you understand the terms and conditions of any document you sign, and consult with an attorney if necessary.
Don't give a recorded statement without an attorney present
The other sides (the at-fault party) insurance company may ask for a recorded statement, but in most cases, you are not required to give one. When injuries are involved, you should do so only with the help of an attorney, to help ensure you don't say something that will devalue your claim.
Don't accept a settlement offer without consulting with an attorney or understanding the full extent of your damages
Insurance companies may offer a low settlement to save money, and an attorney can help you negotiate a fair settlement. They will also try to get you to settle early on, before you know the full extent of your injuries. It may be tempting to receive some settlement money, but don't short change yourself. Give it some time to allow for other possible injuries to play out.
Don't lie or provide false information to your insurance company
This can invalidate your claim and can be a criminal offense. This should be obvious, but we're saying it anyways.
Don't let the insurance company rush you into a settlement
They may try to pressure you into settling quickly, but you should take the time to consider your options and understand the full extent of your damages. Sometimes you may not know about an injury for weeks after an accident.
Don't Give Unnecessary Details
Don't give the insurance company more information than what they are asking for, this can only lead to potential problems. There is no need to mention that your car is customized or that you were having a bad day because your kids were sick, etc.
Don't hesitate to contact an attorney if you are not being treated fairly
The best accident attorneys will make sure you are not taken advantage of and can provide guidance and representation throughout the claims process. They can help you understand your rights and options. Remember, a highly experienced attorney has been through this process hundreds or thousands of times before. They know exactly what to expect from pretty much any insurance company out there, including the companies listed in the table below.
| | |
| --- | --- |
| Insurance Company | Tips |
| AAA Hawaii Settlements | Click Here |
| AAA Texas Settlements | Click Here |
| Acuity Insurance Settlements | Click Here |
| Affirmative Settlements | Click Here |
| Agency Ins Co of MD Settlements | Click Here |
| Alfa Mutual Settlements | Click Here |
| Allstate Settlements | Click Here |
| American Access Settlements | Click Here |
| American Family Settlements | Click Here |
| American Farmers & Ranchers Settlements | Click Here |
| American Financial Settlements | Click Here |
| American Independent Settlements | Click Here |
| American National (ANPAC) Settlements | Click Here |
| Ameriprise Settlements | Click Here |
| Amica Mutual Settlements | Click Here |
| Arbella Insurance Settlements | Click Here |
| Auto Club (AAA Southern Calif) Settlements | Click Here |
| Auto-Owners Settlements | Click Here |
| Automobile Club (AAA) Settlements | Click Here |
| Badger Mutual Settlements | Click Here |
| Bear River Mutual Settlements | Click Here |
| Branch Insurance Settlements | Click Here |
| California Casualty Settlements | Click Here |
| Cameron Mutual Settlements | Click Here |
| Celina Settlements | Click Here |
| Center Mutual Settlements | Click Here |
| Central Mutual Settlements | Click Here |
| Chubb Settlements | Click Here |
| Cincinnati Insurance Settlements | Click Here |
| Co Operative Insurance Settlements | Click Here |
| Colorado Farm Bureau Settlements | Click Here |
| Columbia Insurance Settlements | Click Here |
| Concord General Settlements | Click Here |
| Country Financial Settlements | Click Here |
| Country-Wide Settlements | Click Here |
| CSAA (AAA Northern Calif) Settlements | Click Here |
| CURE Auto Ins Settlements | Click Here |
| De Smet Farm Mutual Settlements | Click Here |
| Direct General Settlements | Click Here |
| Discovery Insurance Settlements | Click Here |
| Donegal Settlements | Click Here |
| DTRIC Settlements | Click Here |
| Elephant Insurance Settlements | Click Here |
| Erie Insurance Settlements | Click Here |
| Esurance Settlements | Click Here |
| Farm Bureau Property Casualty Settlements | Click Here |
| Farmers Alliance Settlements | Click Here |
| Farmers Insurance Settlements | Click Here |
| Farmers Mutual Settlements | Click Here |
| First Ins Co of Hawaii Settlements | Click Here |
| Frankenmuth Mutual Settlements | Click Here |
| Gainsco Settlements | Click Here |
| GEICO Settlements | Click Here |
| Georgia Farm Bureau Settlements | Click Here |
| Germania Settlements | Click Here |
| GoAuto Settlements | Click Here |
| Grange Insurance Settlements | Click Here |
| Grinnell Mutual Settlements | Click Here |
| Hochheim Prairie Ins Settlements | Click Here |
| Home State Insurance Settlements | Click Here |
| Horace Mann Settlements | Click Here |
| IDS (Ameriprise) Settlements | Click Here |
| IMT Mutual Settlements | Click Here |
| Indiana Farm Bureau Settlements | Click Here |
| Indiana Farmers Mutual Settlements | Click Here |
| Infinity Settlements | Click Here |
| Iowa Farm Bureau Settlements | Click Here |
| Island Insurance Settlements | Click Here |
| Kemper / Unitrin Settlements | Click Here |
| Kentucky Farm Bureau Settlements | Click Here |
| Key Insurance Co Settlements | Click Here |
| Liberty Mutual / Safeco Settlements | Click Here |
| Louisiana Farm Bureau Settlements | Click Here |
| Loya Settlements | Click Here |
| Madison Mutual Settlements | Click Here |
| Main Street America Settlements | Click Here |
| MAPFRE Settlements | Click Here |
| Mercury General Settlements | Click Here |
| MetLife Settlements | Click Here |
| Michigan Farm Bureau Settlements | Click Here |
| Mid-Century Settlements | Click Here |
| MissouriFarm Bureau Settlements | Click Here |
| MMG Insurance Settlements | Click Here |
| Motorists Settlements | Click Here |
| Mountain West Farm Bureau Settlements | Click Here |
| Mutual of Enumclaw Settlements | Click Here |
| National General Settlements | Click Here |
| Nationwide Settlements | Click Here |
| NJM (New Jersey Manufacturers) Settlements | Click Here |
| noblr Settlements | Click Here |
| Nodak Mutual Settlements | Click Here |
| North Carolina Farm Bureau Settlements | Click Here |
| North Star Mutual Settlements | Click Here |
| Northern Neck Settlements | Click Here |
| NYCM Insurance Settlements | Click Here |
| Ohio Mutual Settlements | Click Here |
| Oklahoma Farm Bureau Settlements | Click Here |
| Oregon Mutual Settlements | Click Here |
| Patriot Insurance Settlements | Click Here |
| Pekin Insurance Settlements | Click Here |
| Pemco Mutual Settlements | Click Here |
| Penn National Settlements | Click Here |
| Pioneer State Mutual Settlements | Click Here |
| Plymouth Rock Settlements | Click Here |
| Progressive Settlements | Click Here |
| Providence Mutual Settlements | Click Here |
| PURE Insurance Settlements | Click Here |
| QBE / Unigard Settlements | Click Here |
| Quincy Mutual Settlements | Click Here |
| Republic Settlements | Click Here |
| Rockingham Insurance Settlements | Click Here |
| Root Insurance Settlements | Click Here |
| Rural Mutual Settlements | Click Here |
| Safe Auto Settlements | Click Here |
| Safety Insurance Settlements | Click Here |
| Safeway Insurance Settlements | Click Here |
| Secura Insurance Settlements | Click Here |
| Selective Insurance Settlements | Click Here |
| Sentry Insurance Settlements | Click Here |
| Shelter Insurance Settlements | Click Here |
| South Carolina Farm Bureau Settlements | Click Here |
| Southern Farm Bureau Settlements | Click Here |
| Standard Fire (Travelers) Settlements | Click Here |
| State Auto Mutual Settlements | Click Here |
| State Farm Settlements | Click Here |
| Tennessee Farmers Settlements | Click Here |
| Texas Farm Bureau Settlements | Click Here |
| The General Settlements | Click Here |
| The Hanover Settlements | Click Here |
| The Hartford Settlements | Click Here |
| Travelers Settlements | Click Here |
| Umialik Settlements | Click Here |
| Union Mutual Settlements | Click Here |
| USAA Settlements | Click Here |
| Utica National Settlements | Click Here |
| Vermont Mutual Settlements | Click Here |
| Virginia Farm Bureau Settlements | Click Here |
| Wawanesa Settlements | Click Here |
| West Bend Settlements | Click Here |
| Western National Settlements | Click Here |
| Western Reserve Settlements | Click Here |
| Westfield Insurance Settlements | Click Here |
| Wisconsin Mutual Settlements | Click Here |
| Young American Settlements | Click Here |