A startling new video reveals the instant a 16-year-old boy, driving a BMW at high speed, crashed into a stationary UPS truck in Queens. This set off a chain-reaction collision that tragically ended the life of his 14-year-old passenger.
The video, shared on the Citizen App, presents the 2005 red BMW 325i losing control post-collision with the truck, spiraling into the side of a tractor-trailer. This impact ejected young Fortune Williams from the vehicle, resulting in her death on the scene.
Describing her daughter, Keisha Francis told The Post, "Fortune was a beautiful, smart, loving, kind, caring, little girl." The mother was outside their Queens home, sharing how much Fortune was loved by all.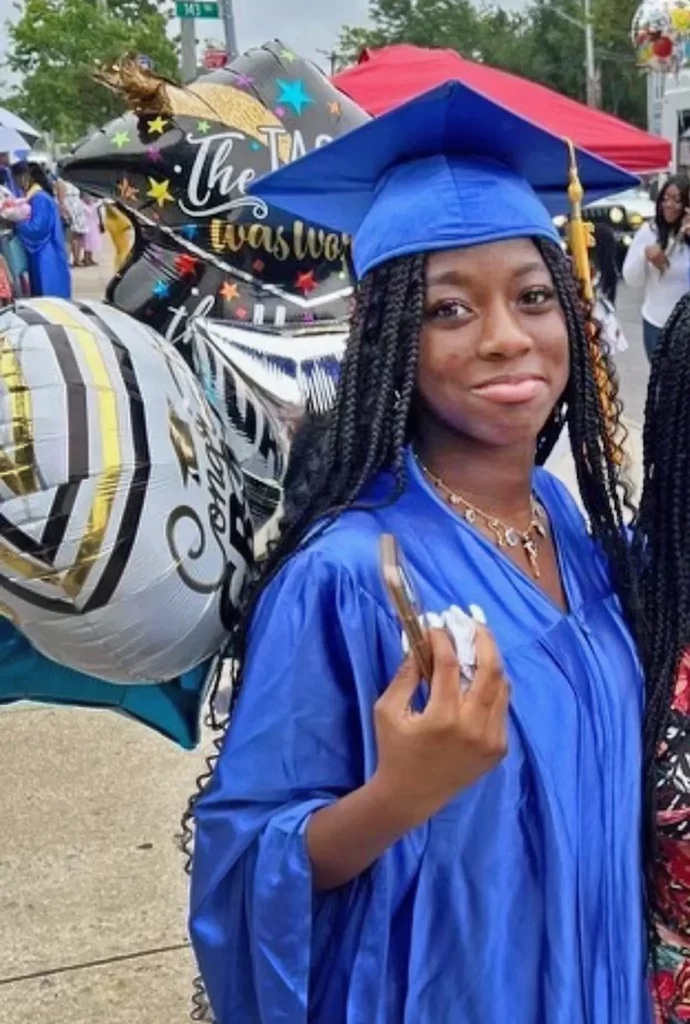 According to the police, Fortune, an honor roll student who adored dancing and aspired to become a doctor, was in the BMW when the teenage boy drove at high speed along North Conduit Avenue, near the 160th Street intersection in Springfield Gardens, at approximately 6:40 p.m. on Wednesday.
The brief video depicts several cars passing down the residential block when the BMW driver swerves into the right-center lane, losing control and colliding with the rear left of a stationary UPS truck.
The impact forces the truck partially onto the sidewalk, knocking down a UPS worker who was attempting to enter from the passenger side, as per the video.
Subsequently, the BMW spirals clockwise across the road and into the left-center lane, where it hits the right side of a tractor-trailer, according to police.
When officers arrived at the scene, they found Williams in the street with severe head injuries. Despite their efforts, she could not be saved.
Expressing her grief, the girl's mother shared, "I don't know how I'm going to live my life ever again. Fortune meant the world to me, and I meant the world to her. I can't believe I'm not seeing her face. I can't believe I can't kiss her."
The deeply saddened mother last spoke to her daughter less than an hour before the accident, and she tearfully shared their last exchange: "Before I hung up, she said 'Mama I love you.'"
The teen driver was transported to Cohen Children's Hospital in stable condition, complaining of pain. As of Thursday, he had not been charged.
The tractor-trailer driver, a 49-year-old man, remained at the scene unharmed.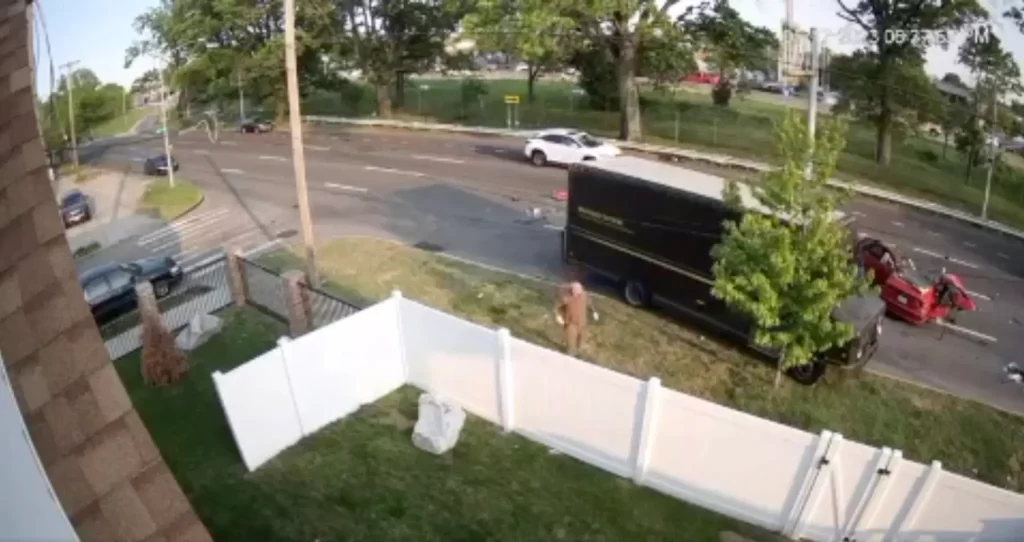 The UPS worker, who was attempting to get in the truck during the collision, was taken to Jamaica Hospital Medical Center and listed in stable condition.