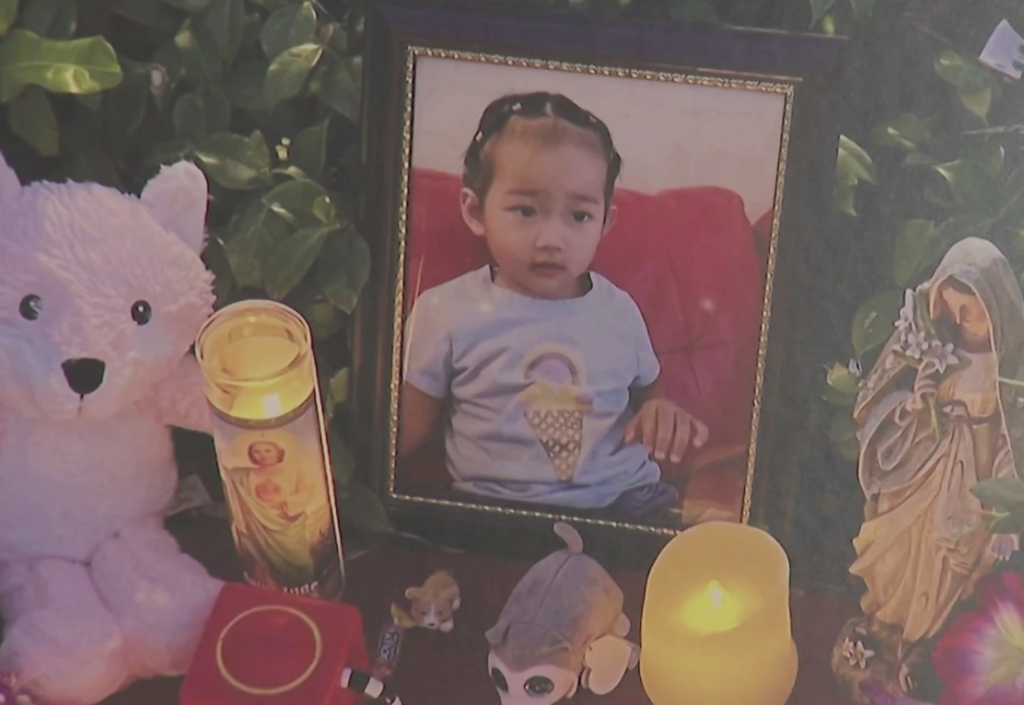 Following the tragic incident in 2022 where a 2-year-old girl lost her life after being struck by an Amazon delivery van, an Orange County family is now pursuing legal action by filing a wrongful death lawsuit.
According to the family's attorney, Amazon has denied any responsibility for the accident, instead placing blame on a third party.
The victim's family is devastated and seeking justice for their loss.
The heartbreaking incident occurred in August 2022, when 2-year-old Jiahan Wu was playing outside her Irvine apartment complex and was tragically hit by an Amazon delivery van.
Although the driver remained at the scene, the impact of the collision was catastrophic.
Jiahan Wu's mother, Yanling Wu, expressed the indescribable pain that she, her husband, and their three children are enduring.
"There are no words to describe the loss to my family," said Wu.
She shared the difficulties they face, including sleepless nights due to the traumatic memory of witnessing the fatal collision.
"Myself, my husband, all my kids have constant nightmares, thinking of our loved one who is gone," Wu shared.
The family's attorney, Michael Alder, revealed that Amazon is withholding dashcam footage and other information unless a confidentiality agreement is signed.
Alder also stated that Amazon argues they are not liable because the driver was contracted through a third party.
"We believe the public deserves to know what Amazon is saying behind the scenes," said Alder. "When we asked Amazon to take responsibility for a clearly negligent driver, they responded by saying it's not our responsibility."
The family hopes that their 21-page wrongful death lawsuit will hold the tech giant accountable for the actions of their delivery driver and prevent similar tragedies from occurring in the future.
"We have the resources and ability to fight, but what about the next family? And the next one after that?" questioned Alder. "We don't want this to happen to our client or anyone else in the future."
KTLA reached out to Amazon for comment, and a spokesperson expressed condolences for the family's loss. The spokesperson noted that the company generally refrains from commenting on active litigation.
The Irvine Police Department confirmed that no charges have been filed against the driver and does not anticipate any future charges.