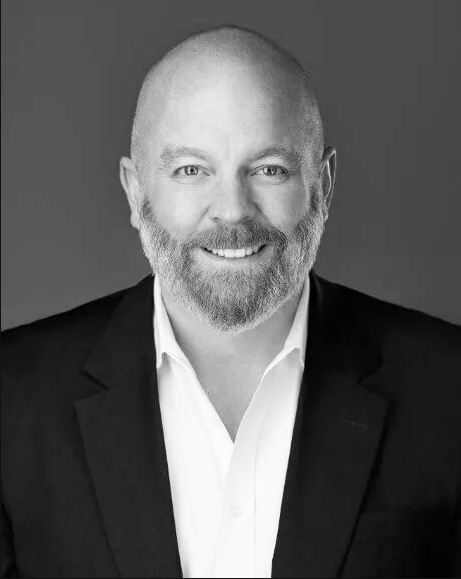 Notable Verdicts & Settlements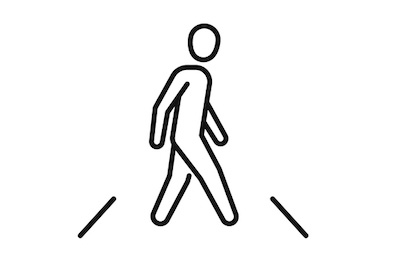 $43.6 Million
Verdict
Case involving a car vs a pedestrian, the largest verdict involving car/pedestrian in Texas.
Fee structure
Contingency Fee
You pay us nothing if we don't win your case and successfully recovery money on your behalf.
Languages spoken
Fluent in both English and Spanish.
Information
Attorney John Ramsey is the founding partner of the Ramsey Law Group, a personal injury law firm based in Houston, Texas. As a highly experienced attorney with extensive experience handling and winning car accident cases for injured victims in Texas, he has a great passion for representing everyday people against the insurance companies, who almost always seem to put profit first over people. He has even taken clients to Washington, D.C. to lobby for safer automobile safety standards.
John is an excellent attorney and one we highly recommend if you are looking for a local attorney in the Houston area. There are many great tips found on the car accidents page on the Ramsey Law Group website. As mentioned on his page above, the firm offers a free and confidential consultation and handles all cases on a contingency fee basis, meaning you pay nothing unless he is able to win your case and recover money on your behalf.
He handles to following types of motor vehicle accident cases:
Car vs Car Wrecks
Car vs Truck Accidents
Car vs Pedestrian Accidents
Car vs Bicyclist Accidents
Uber accidents
Lyft accidents
Amazon delivery truck accidents
Fed-Ex delivery truck accidents
Semi-truck accidents
18 wheeler accidents
Moped accidents
Scooter accidents
Rear End collisions
Side Impact Collisions
Sidewide Accidents
Vehicle Rollovers
Tire Defects
Hit and Run Accidents
Auto product liability cases
John was born in Waxahachie, Texas and received his Bachelor of Arts from the University of Texas at Dallas, with honors, and his Juris Doctorate from the University of Houston Law Center. He is fluent in Spanish, as a result of living abroad in Columbia, and is a 5th generation Texan! In addition to being licensed in Texas, he also been admitted to practice Pro Hac Vice in Arizona, California, Florida, Georgia, Louisiana, Indiana, Nevada, New Mexico, New York, Tennessee, and Utah.
Houston Neighborhoods Served
Willowbrook
Greater Greenspoint
Carverdale
Fairbanks / Northwest Crossing
Greater Inwood
Acres Home
Hidden Valley
Westbranch
Addicks / Park Ten
Spring Branch West
Langwood
Central Northwest (formerly Near Northwest)
Independence Heights
Lazybrook / Timbergrove
Greater Heights
Memorial
Eldridge / West Oaks
Briar Forest
Westchase
Mid-West (formerly Woodlake/Briarmeadow)
Greater Uptown
Washington Avenue Coalition / Memorial Park
Afton Oaks / River Oaks
Neartown / Montrose
Alief
Sharpstown
Gulfton
University Place
Westwood
Braeburn
Meyerland
Braeswood
Medical Center
Meyerland
South Main
Brays Oaks (formerly Greater Fondren S.W.)
Westbury
Willow Meadows / Willowbend
Fondren Gardens
Central Southwest
Fort Bend / Houston
IAH Airport
Kingwood
Lake Houston
Northside / Northline
Jensen
East Little York / Homestead
Trinity / Houston Gardens
East Houston
Settegast
Northside Village
Kashmere Gardens
El Dorado / Oates Prairie
Hunterwood
Greater Fifth Ward
Denver Harbor / Port Houston
Pleasantville Area
Northshore
Clinton Park / Tri-Community
Fourth Ward
Downtown
Midtown
Second Ward
Greater Eastwood
Harrisburg / Manchester
Museum Park (formerly Binz)
Greater Third Ward
Greater OST / South Union
Gulfgate Riverview / Pine Valley
Pecan Park
Sunnyside
South Park
Golfcrest / Bellfort / Reveille
Park Place
Meadowbrook / Allendale
South Acres / Crestmont Park
Minnetex
Greater Hobby Area
Edgebrook
South Belt / Ellington
Clear Lake
Magnolia Park
MacGregor
Spring Branch North
Spring Branch Central
Spring Branch East
Greenway / Upper Kirby
Lawndale / Wayside